Pinky Tells the Real Story Videophone & Video Relay Service
ENTERTAINMENT – show
Pinky Tells the Relay Story Videophone & Video Relay Service
In this series of dramatized vignettes. Pinky explores the world of video relay interpreting from both the Deaf and interpreter perspectives with her own special brand of humor.
learn about the challenges of VRS
see what "the other side" experiences
explore the issues
LAUGH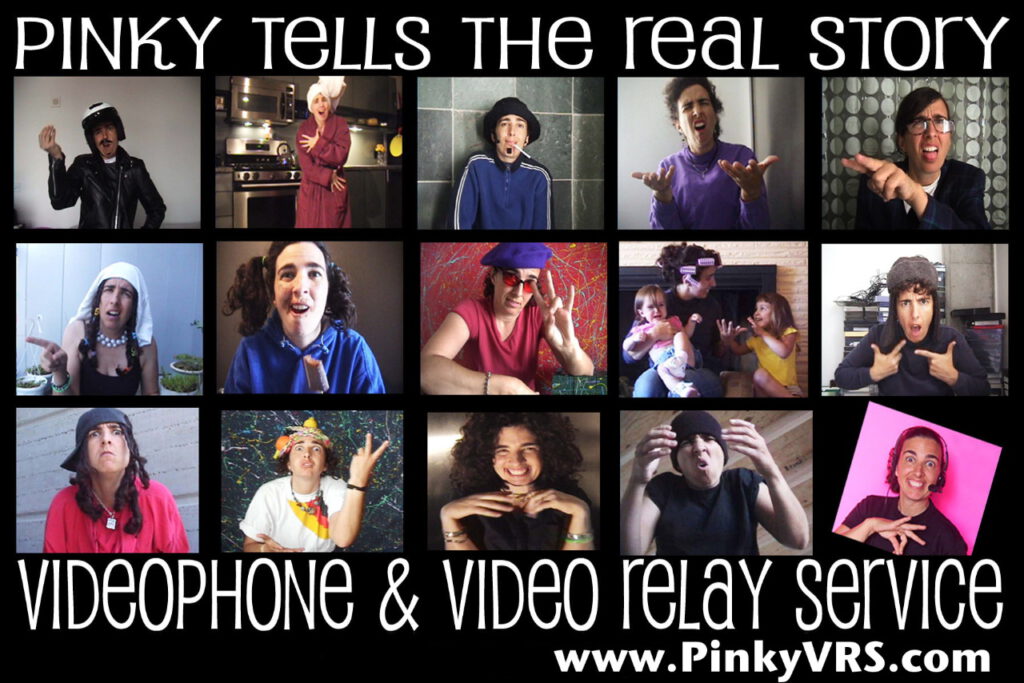 About
Pinky gives lectures on Video Relay Service. In the USA, Deaf people have a wide choice of free, 24-hour video relay service providers. Here in Germany, Deaf people are limited to one provider and have to pay out of pocket to make personal calls! She thinks this is unfair and that it's time to fight for Deaf Germans to have full access to the phone system.
For more information on this topic, please click here:
http://www.gehoerlosen-bund.de/sachthemen/video-relay-dienste
Contact
Reach Us
Location
Germany
info@pinkyvrs.com